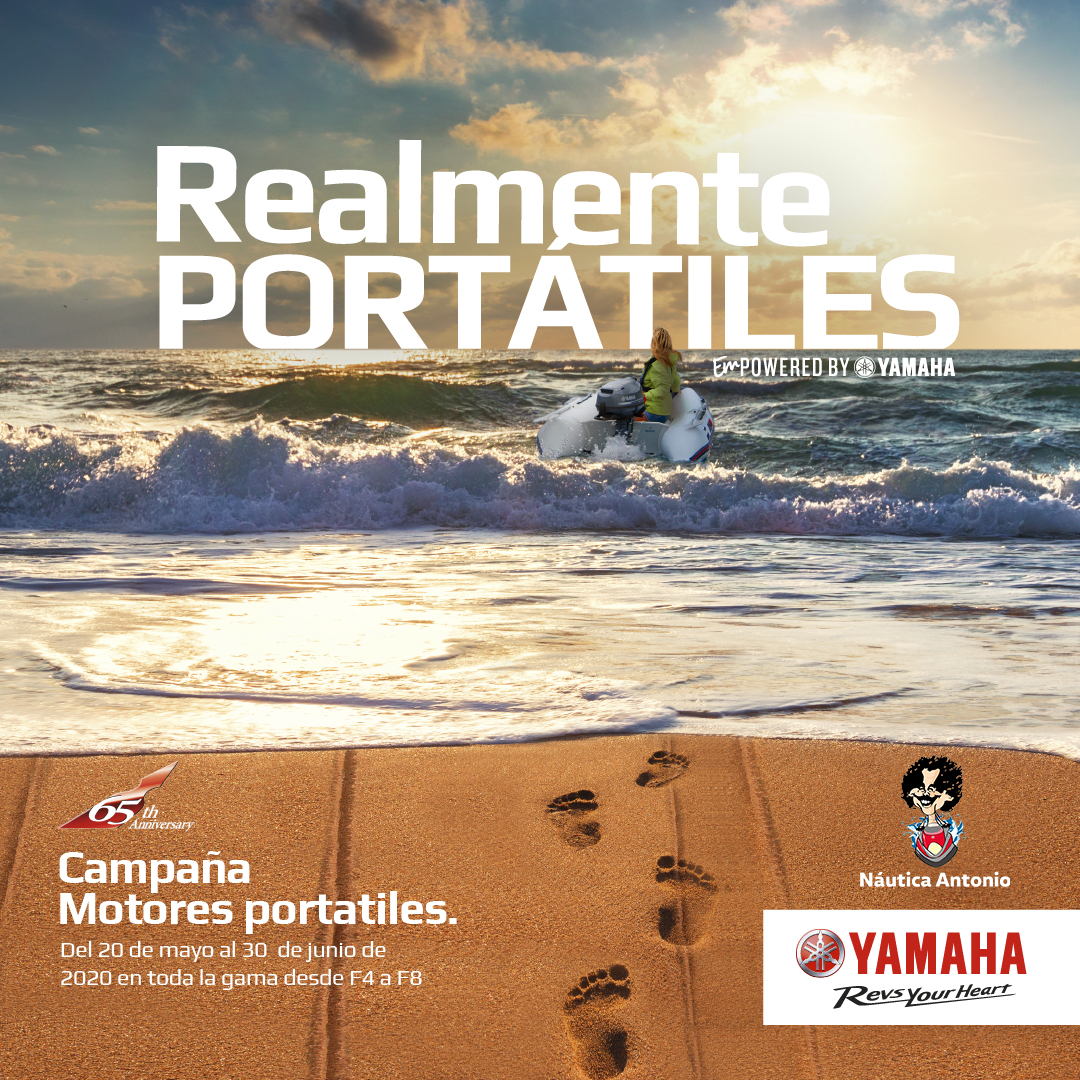 Yamaha 2020 repowering campaign
Summer is enjoying it. And this year even more. Surely you miss that feeling of the wind on your face while you travel the sea with your boat. The waves, the salt, the sand ... It is inevitable to be nostalgic. And to make even more of it, Yamaha has launched a new repowering campaign to make this summer unforgettable.
With this campaign, you can change the old engine you have to get a new one fully prepared to go out and have all kinds of adventures in that longed-for sea with a surcharge of up to 3,329.30 euros.
Come to Náutica Antonio from May 11 to June 30 and take home the engine you want from 30hp to 150hp.
Hurry up, the sea is waiting for you!